Each day at Vision Net can be different. One day you are monitoring the IT world from the NOC; the next day you are showing a bright young student what it is like to be in the IT world.
That's what happened at our office recently. Gabe Cunningham wanted to check out our work area and see if it was something he would like to pursue. "I love video games and the tech world fascinates me," Gabe said.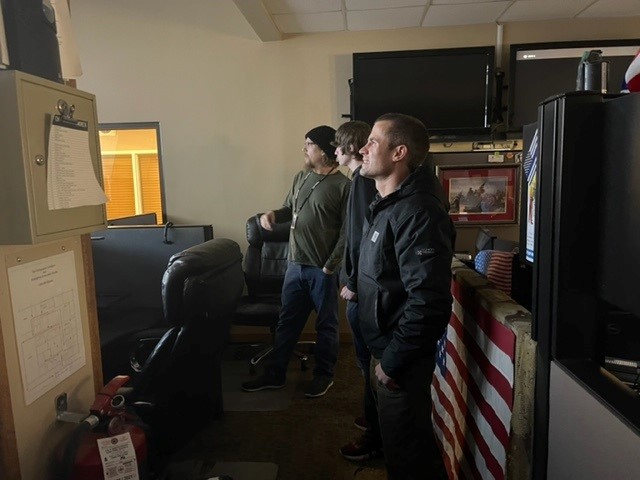 Gabe set this up through Tyler Gunderson, with Quality Life Concepts, a nonprofit that supports individuals with developmental needs, to do job shadowing at Vision Net. Even Gabe's dad, Dave, was excited to see his son take an interest in this world of wires and gadgets.
As one of our employees, Ryan Peterson, started showing Gabe around, it soon became apparent that for Gabe, this could potentially be his future gig. From touring the NOC (Network Operations Center), the networking department, and the operations side, Gabe soon realized there was much more to this world than just plugging in wires and playing. The support that is needed to run an operation can be overwhelming, but, if you get the right people in the right place, it can all flow smoothly.
There were times that Ryan spoke over our heads, but he then brought it down to where the average person could understand it. Seeing all the equipment in its raw form in the warehouse was neat. Gabe was able to see it before it was delivered and installed.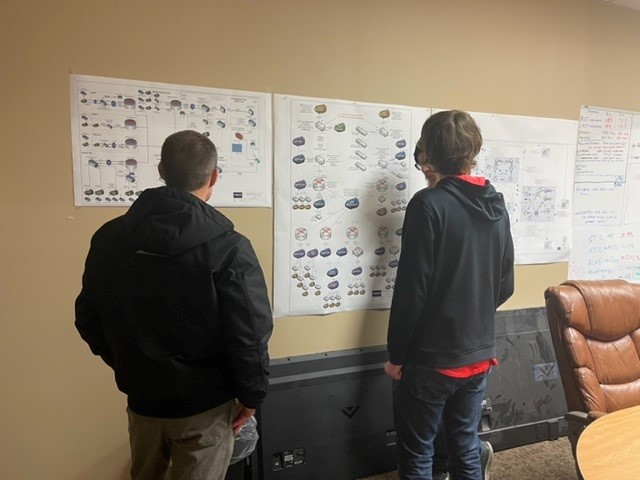 "So, what is needed to get a job in the IT world?" Gabe asked Ryan. Ryan mentioned going to a trade school could help, but there are numerous "boot camps" that you can earn certifications for. These take less time, and they are focused on the specific trade you want to do. Not much fluff in these types of courses. Once the course is completed, you take a test and become certified. Those certifications go a long way on a resume. And can land you the job you are looking for.
Some of you might know Gabe from some interviews he has done this past year. Do you remember hearing about the Buddy Benches at Mountainview School? That was Gabe's idea for his Scout project. Gabe remembered what it was like to be alone at school and not have many people to hang out with. "If I felt this way, I am sure there are others," Gabe said. This was one way for him to give back and be a part of something bigger than himself.
It is always great to see these up-and-coming leaders take charge of their future and be proactive in where to go. Vision Net is happy to support our young community, helping them explore career paths.