Our systems are designed to work together seamlessly with your business' needs. Our Vision Integrated services are scalable as your business grows and your needs change. Let Vision Integrate help your employees stay connected and power your business' success.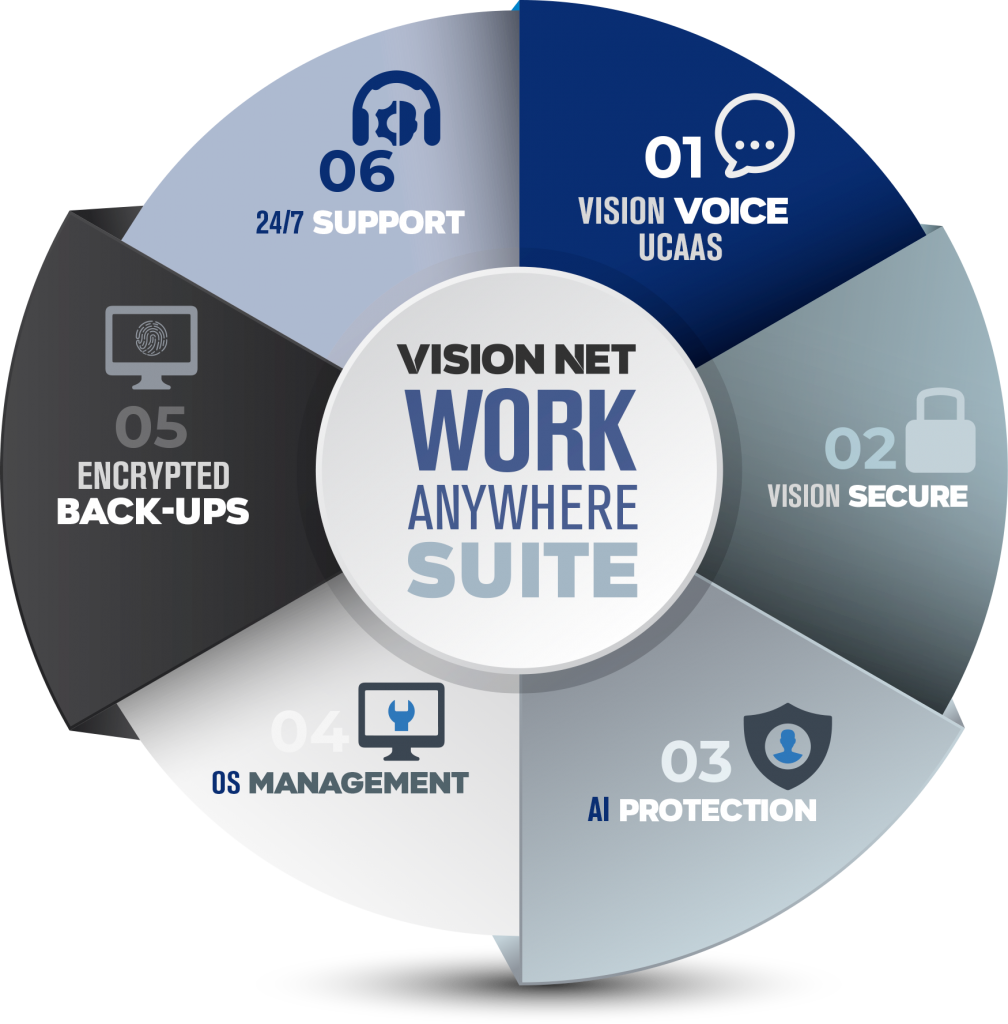 KEEP YOUR TEAMS PRODUCTIVE, EFFICIENT, AND SECURE WITH WORK ANYWHERE SUITE
Vision Net's work suite combines an industry-leading Unified Communications (UC) platform, AI-driven anti-virus, anti-malware and anti-scripting, PC/Laptop/Mobile OS management, and PCI compliant backups so your employees can safely and efficiently work from anywhere with a broadband connection. No additional hardware required.