As a Montana company with our Headquarters in Great Falls, Vision Net cares about the communities across our great state and we're always looking for ways to give back to our communities and contribute to their economic and cultural well-being. The CommUNITY Cleanup with NeighborWorks Great Falls was the perfect opportunity for us and for the Great Falls community!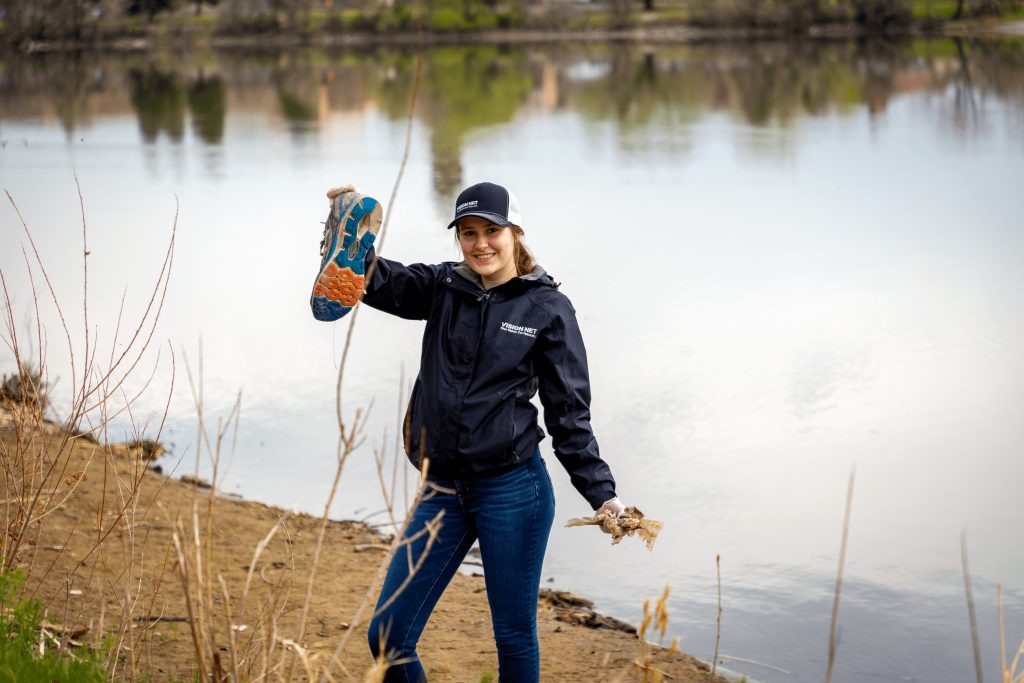 16 Vision Net employees and their family members spent 2 hours along the banks of Garden Home Park filling over 18 bags of trash that would other wise mar the beauty of the famed Rivers Edge Trail.
Vision Net employee Bill Daniels enjoyed being able to spend time with employees he doesn't normally see during the day, helping the community, and getting outside "I put 3 miles on the pedometer!"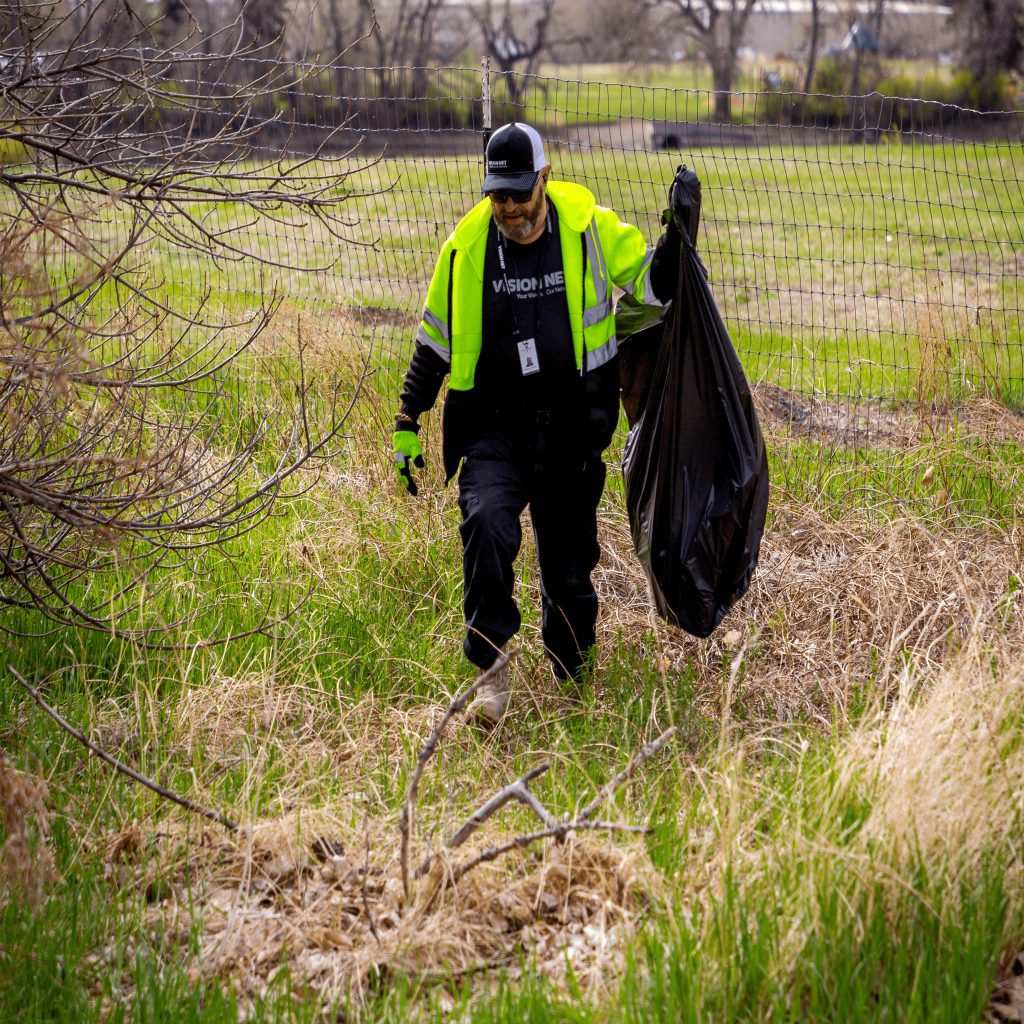 Another employee picked up trash along the river and unexpectedly encountered a garter snake as they reached for a discarded bottle. They were unharmed, and the snake slithered away into the river. Another employees picked up refuse that had been caught in a tree and along the riparian areas of the trail.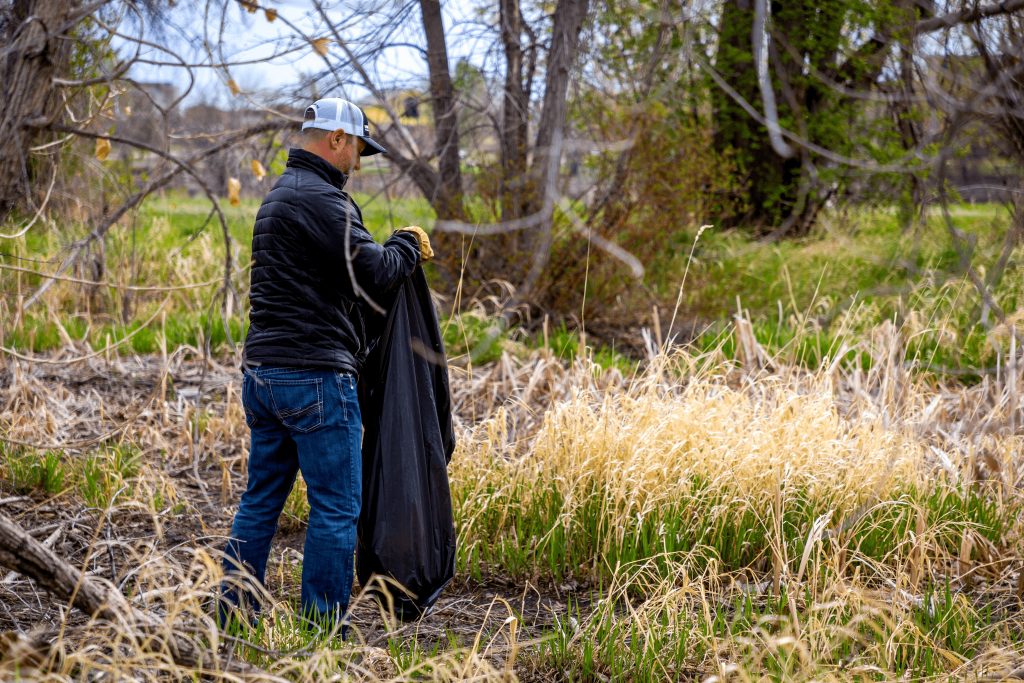 After the cleanup was over, all Vision Net employees enjoyed a catered lunch as a thank you by the company for their hard work and dedication. It was a great day in Great Falls, and we look forward to more opportunities to help our communities.
Learn more about the CommUNITY Cleanup event that helped several locations throughout Great Falls!