On January 11, 2023, the Billings Vision Net team was thrilled to host a Business After hours winter wonderland theme with the Billings Chamber of Commerce.
Enjoying great company over some delicious food from Tiny's Tavern. Guests were welcome to shake off the night's chill at a hot cocoa bar and enjoy the Wheel of Fortune Spin game to win some fantastic door prizes.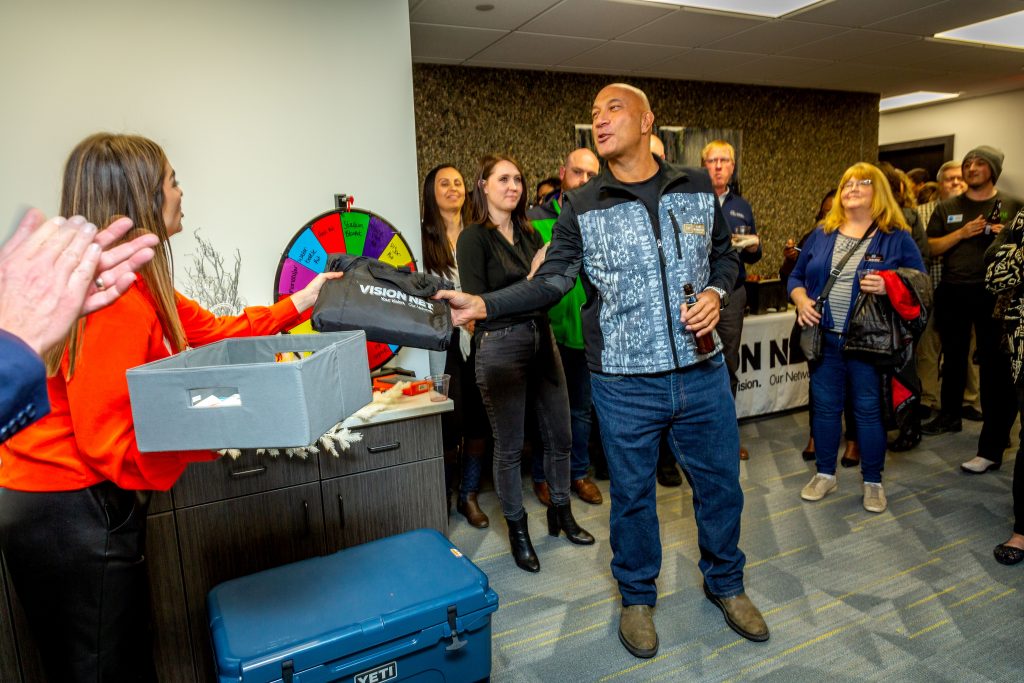 During the event, our Business Development Manager, Roy Alexander, shared Vision Net's investments in the Billings Community, without government or federal assistance, to install our fiber optic cable to ensure our client's businesses stay online and secure.​ Now companies in Billings can have fast internet and local support. Check our fiber ring here.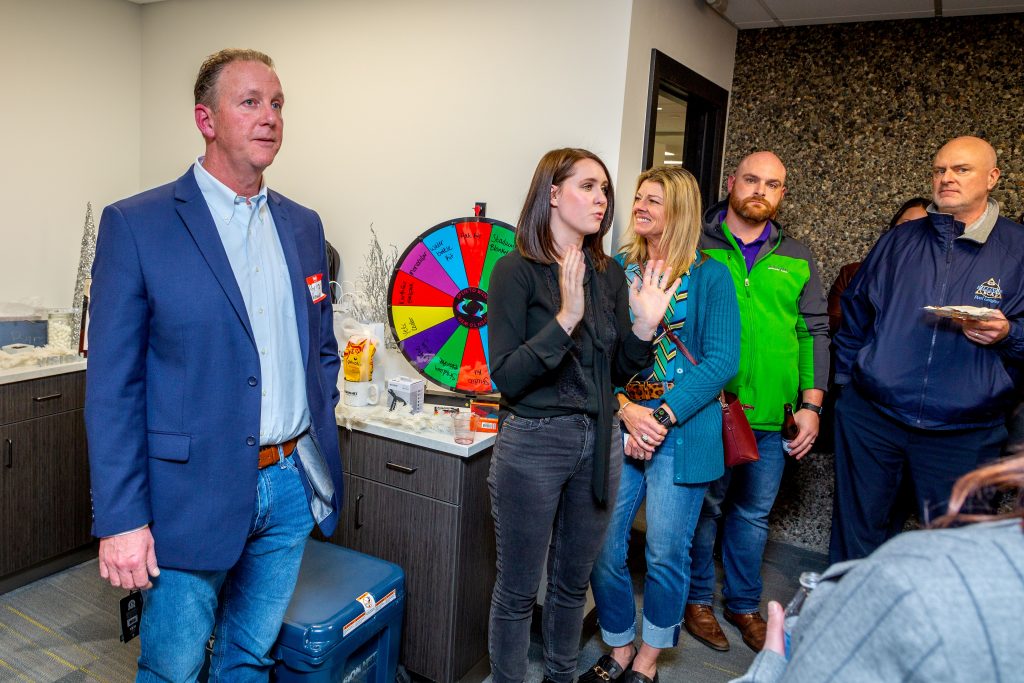 Networking and enjoying the fellowship of other Chamber representatives is always a highlight of Business After Hours. The event reached full capacity, which was a fantastic way to start the year!