Healthy is Wellness helps Vision Net employees in our Billings office improve their health, reach their fitness goals, improve sleep patterns, and more. This month, Healthy is Wellness introduced a new challenge to motivate employees; the Muscle Gain Challenge!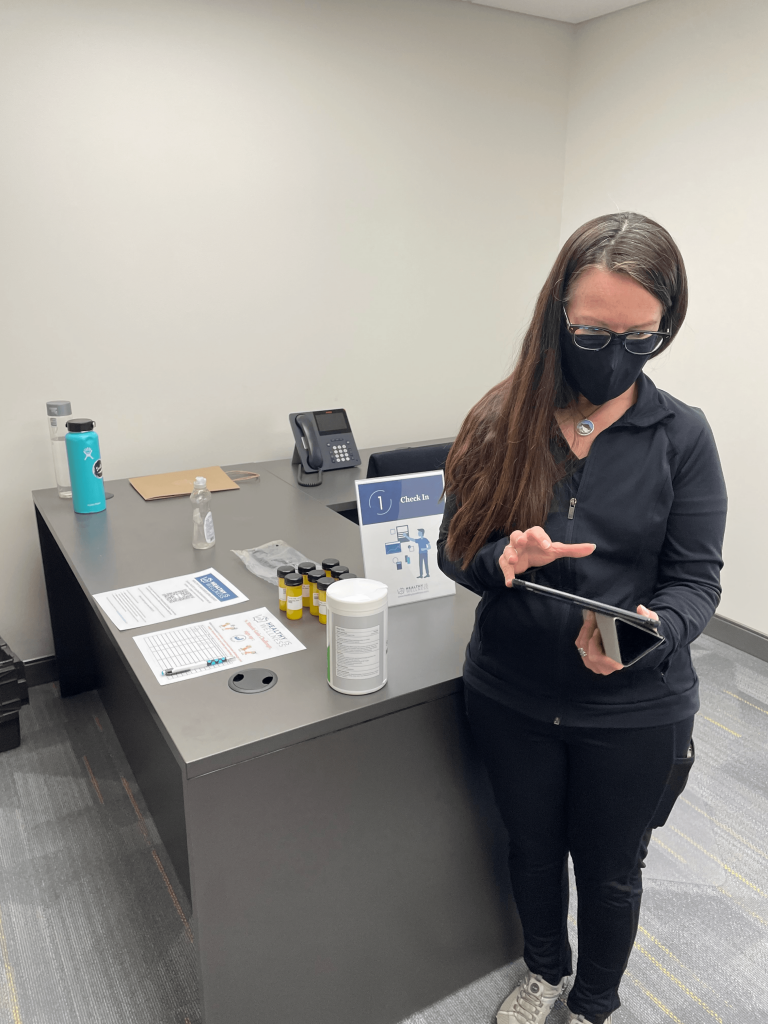 In private and confidential sessions, employees and their families had their baseline muscle mass measured to help them focus on increasing their overall muscle mass over the next 2 months. This Healthy is Wellness does not focus on who loses the most weight or other goals that can be difficult to quantity, but rather, measures each person against just themselves!
In June, the top female and male winners who gained the most muscle as a percentage of their overall weight will win swag from Healthy is Wellness! This optional, fun, and friendly competition is designed to help Vision Net employees achieve fitness goals they set themselves.
We are happy that so many employees in our Billings and Great Falls offices participate in this challenge, and we can't wait to see the self-set goals employees will reach over the next 2 months. Vision Net is proud to promote this wellness program for our employees and their family.