your vision. our network.
Vision Net is a business-to-business telecommunications company that provides a full suite of technology and communications solutions to financial services, healthcare, government, professional, and educational clients, allowing them to innovate and expand in Montana and beyond.
of Internet traffic Monthly
Cyber Attacks Prevented per day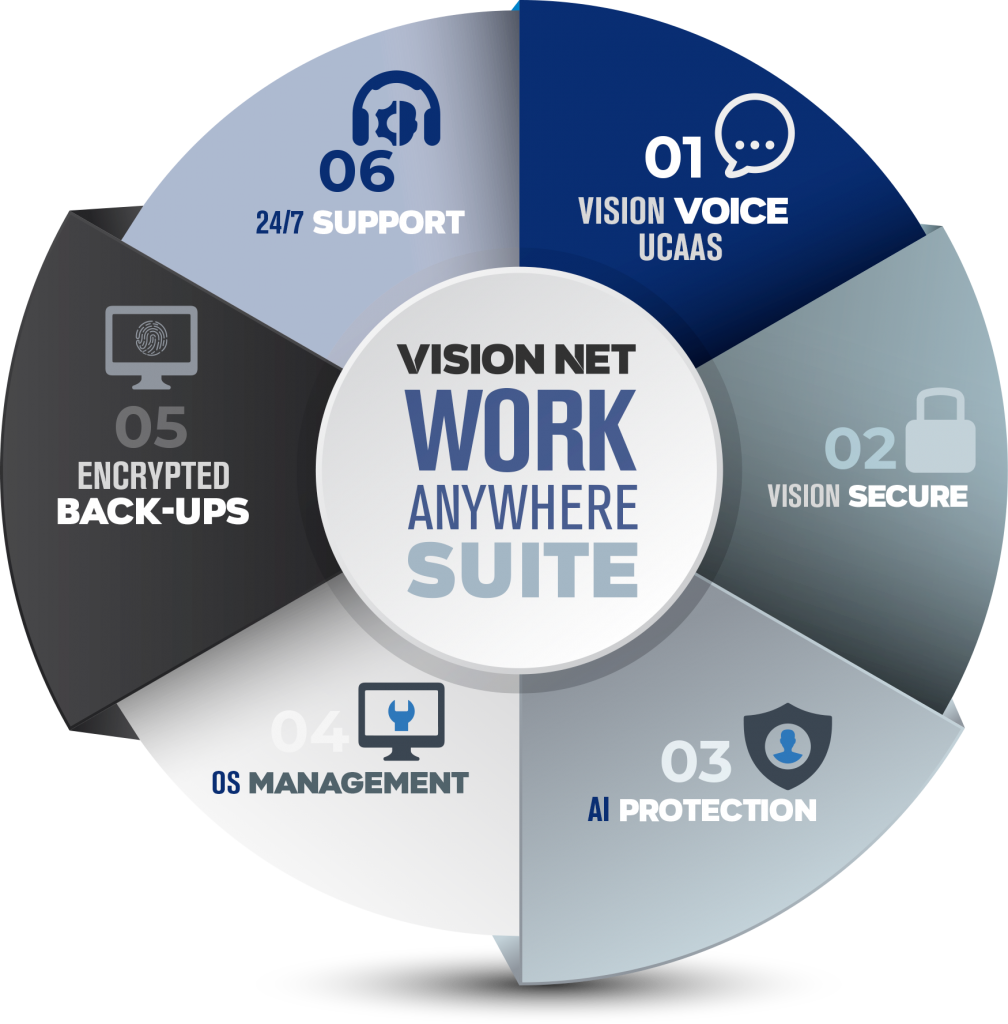 Dedicated to Your Business Success
Vision Net's work suite combines an industry-leading Unified Communications (UC) platform, AI-driven anti-virus, anti-malware and anti-scripting, PC/Laptop/Mobile OS management, and PCI compliant backups so your employees can safely and efficiently work from anywhere with a broadband connection. No additional hardware required.
No matter how many locations you have or where they are located, Vision Net will design, install, monitor and support a state-of-the-art Wide Area Network for your business. 
Vision Voice is a next-generation, hosted phone platform taking all the best attributes of technological advancements & coupling them with traditional phone features.
A complete, industry-leading end-point security suite and backup solution for PCs, MACs, Laptops, Mobile devices, and servers. No waiting for the latest virus definitions.
What our clients Say About Us
The Vision Net team provided a cutting-edge solution in an incredibly transparent, timely, and detailed manner. They not only improved our network, but they've also enabled us to reduce costs, which was a key consideration from the outset."​
Vision Net immediately stood out for their capability, vast suite of network solutions, and the diversity and flexibility within those systems; As both a primary provider and a re-seller, they are uniquely qualified to meet our many needs across our footprint. ​
With Vision Net, we get all the bells and whistles of a larger, global provider, but delivered, managed and operated in our own backyard.
We believe in making a difference in the communities we live and work in.
Learn how we have helped businesses like yours thrive in any environment.
We are honored to be an award-winning company for our innovation, and community impact.
Free tools to help you focus on growing your business.
stay informed about vision net services, products, events and expertise