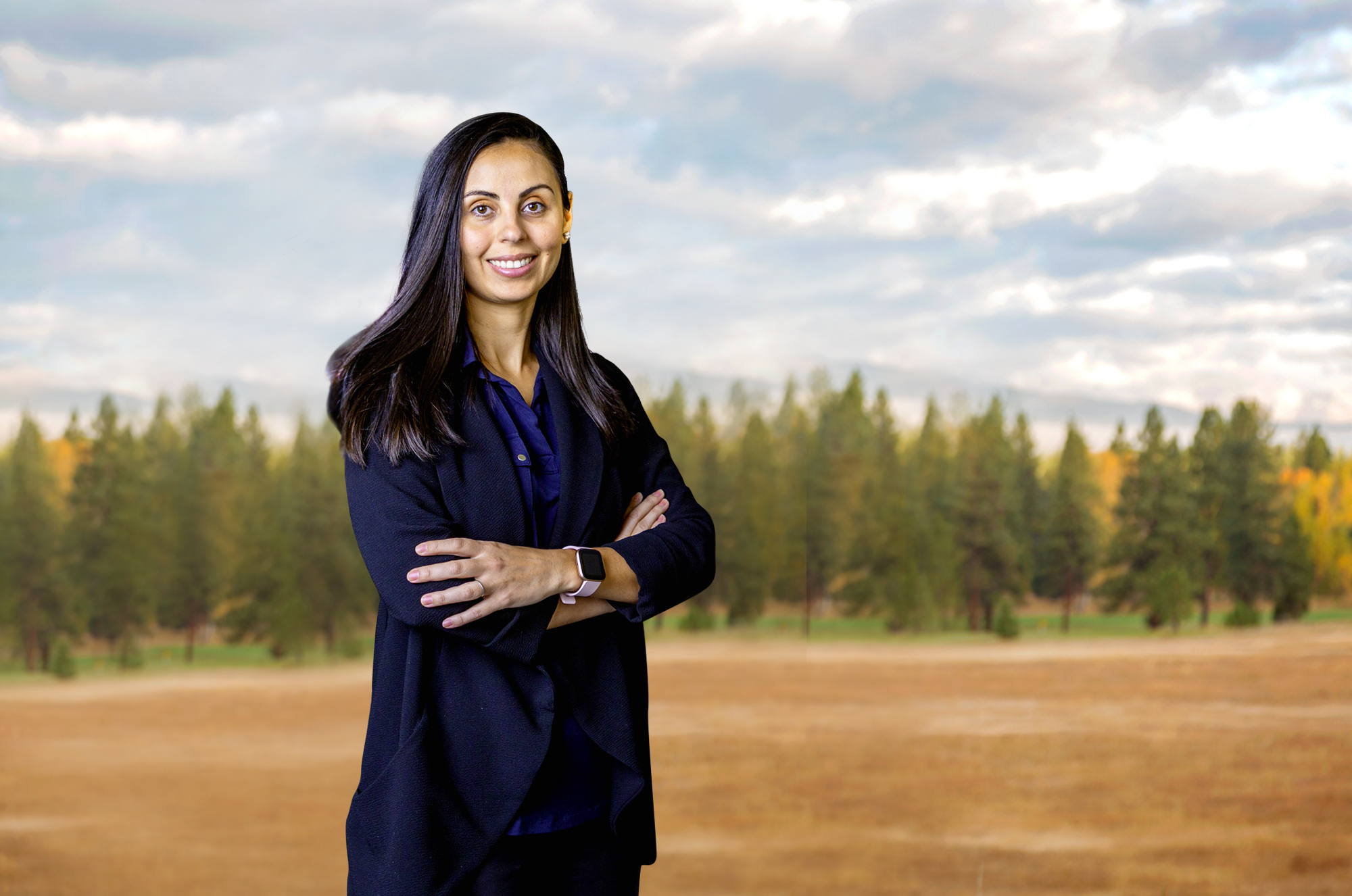 Thaisa Souza is originally from Brazil, where she completed two undergraduate degrees – the first in Publicity and Advertising, and the second in Business Administration and Management. In 2015, she earned an MBA in Marketing. Professionally, Thaisa has carved out a rich and varied marketing career with leadership roles in digital marketing, and social media management. Additionally, Thaisa was a co-founder of Informatica da Comunidade, a business that provided digital training to disadvantaged communities throughout Brazil.
She moved to Missoula, Montana in 2017, continuing her studies in Business Media Design and English as a Second Language at the University of Montana. It was in Missoula where she met her husband, a Montana native. The two relocated to Great Falls in 2018 where she began her career at Vision Net.
Thaisa loves to travel, read, and hike with her husband and Bane, her beloved dog that she adopted from a local shelter. She is happy to call Great Falls home.